UMHS Nursing

Nursing in the News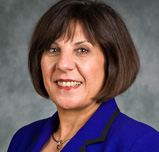 Nursing at Michigan -
Our Journey to Excellence
Marge Calarco's annual address reflecting on the many accomplishments of UMHS Nursing and our journey ahead is scheduled for May 30, 2013, 11 am - 12 noon, Dow Auditorium in Towsley.
---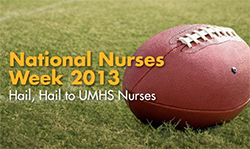 What's New In Nurse Recruitment and Retention...
National Nurses "Week" Celebrations to be announced!
Look for option details @ www.UMnursing.org
Registration May 6 – 20, 2013

---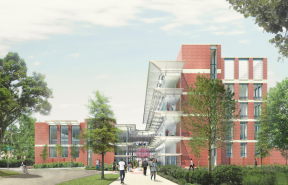 Groundbreaking for our new School of Nursing
See what's new at the U-M School of Nursing… The latest information is now available on the web at: http://www.nursing.umich.edu/about-our-school/news-portal
---

The DAISY Award for Extraordinary Nursing...
Congratulations to Heather Stoll and Katie Maly (SICU) who recently received the DAISY award! Read more...
The DAISY Award is given through a nationally known program currently in place in over 450 hospitals. DAISY is an acronym for Diseases Attacking the Immune System and this award was established by a family whose son succumbed to a disease of the immune system. During his prolonged hospital stay, he and his family greatly benefited from care provided by superb RNs. This award was established to honor nurses who exemplify that compassionate, thorough care.
Within the University of Michigan Health System, candidates for the Daisy Award are nominated by patients and/or their families.
---

Patricia Paulin at International Workshop at Johns Hopkins University
Patricia Paulin, RN in the Transplant Program, spoke at an International Workshop at Johns Hopkins University on April 8-9th. The workshop was sponsored by the Wilson's Disease Association (WDA) and entitled "Human Disorders of Copper Metabolism: Recent Advances and Main Challenges." Patti has also been asked to serve as a board member of the WDA.
---

The UMHS SICU and TBICU have been selected for the National Awards Program to Recognize Achievements in Eliminating Healthcare-Associated Infections, sponsored by the U.S. Department of Health and Human Services Office of Healthcare Quality and the Critical Care Societies Collaborative -- composed of the American Association of Critical-Care Nurses, American College of Chest Physicians, American Thoracic Society and Society of Critical Care Medicine.
They will receive an Outstanding Achievement and Leadership Award for Eliminating Ventilator-Associated Pneumonia on Monday, May 20, 2013 during the opening session of the American Association of Critical-Care Nurses' 2013 National Teaching Institute & Critical Care Exposition in the Boston Convention & Exhibition Center, Boston, Massachusetts (Hall A).
---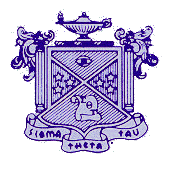 UMHS Nurses honored by Sigma Theta Tau
Sharon Smith, PhD, RN (Director of Professional Development & Education) and President of Sigma Theta Tau, Rho Chapter, presided over the 2013 Rho Chapter induction and awards ceremony in April.
The following UMHS nurses were inducted into Sigma Theta Tau, International:
Michelle Nemshak

, MSN, RN (CNS – Brandon NICU)

Dorinda Nance

, MSN, RN (CNS – 4A and 4B)

Alaina Robinson

, BSN, RN (Emergency Department)

Charleen Minard,

BSN, RN (CVC)
The recipients of Rho Chapter Awards:
Laurie Hartman

, DNP, RN, ACNP-BC (Director of Advanced Practice Nursing and Faculty) received the Excellence in Nursing Education Award; and

Sarah Taylor

, MSN, RN, RN-BC (Clinical Nurse Specialist in Trauma and Trauma Burn) received the Rising Star Award for her work in clinical practice improvements.

---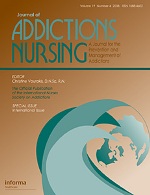 Dr. Stephen Strobbe, Clinical Associate Professor at the University of Michigan School of Nursing, and colleagues Stephanie Thompson and Dr. Bob Zucker from the Department of Psychiatry, who recently published an article titled, "Teaching College Students about Alcoholics Anonymous: An Experiential Approach." The article, based on their work with undergraduate psychology students, was published in a special issue of the Journal of Addictions Nursing, dedicated to Interdisciplinary Collaboration in Addiction Education (Vol. 24, issue 1, pp. 51-57).
Target Audience: All | Author/Contact: Kathy Dunnuck | Last reviewed: 5/1/13