UMHS Nursing

Nursing in the News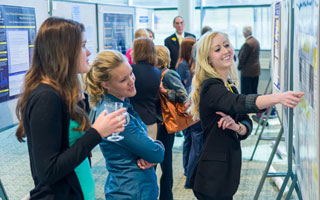 2014 Dean's Research Day
Thursday, April 3, 2014
1:00 - 5:30 PM
University of Michigan North Campus Research Complex, Building 18, Dining Hall, Ann Arbor, MI 48109
All are invited to learn about the latest discoveries in nursing research and how it's improving the health of communities at U-M School of Nursing Dean's Research Day 2014 "Learning on the Edge of Discovery." The annual event brings together students, faculty, and members of the community to share the impact of health research, hear new perspectives and forge partnerships. The event includes the Brouse Lecture on Nursing and Population Health: Opportunities and Challenges for the 21st Century, to be presented by Barbara L. Brush, PhD. Event is free, but registration is requested.

---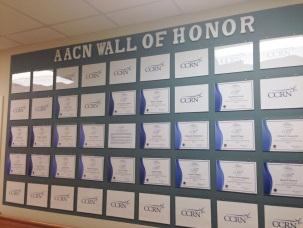 Congratulations to all our Certified Nurses! Certified Nurses Day: March 19th
Certification: 'a process by which a nongovernmental agency validates an individual's personal mastery of specialized knowledge and professional skills related to a specific area of practice.'
---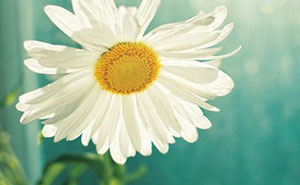 The DAISY Award
for Extraordinary Nursing...
Congratulations to David Lieber, RN (12E) who recently received the DAISY award! Read more...
The DAISY Award is given through a nationally known program currently in place in 1,629 healthcare facilities in 10 countries. DAISY is an acronym for Diseases Attacking the Immune System and this award was established by a family whose son succumbed to a disease of the immune system. During his prolonged hospital stay, he and his family greatly benefited from care provided by superb RNs. This award was established to honor nurses who exemplify that compassionate, thorough care. Within the University of Michigan Health System, candidates for the Daisy Award are nominated by patients and/or their families.
---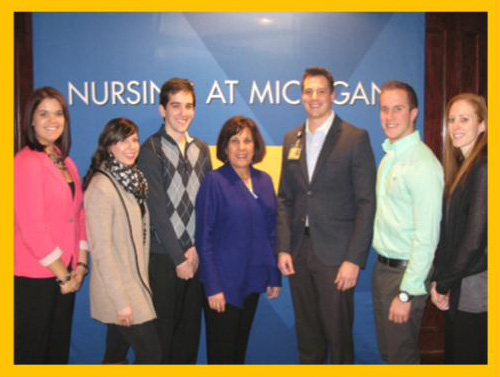 What's New in Nurse Recruitment and Retention...

2014 Career Launch attracted 187 nursing students from across the state.
Announcing the Winners of the Blitz Scrubs Giveaway
The 2014 Career Launch attracted 187 nursing students from across the State. The event aims to support the shift from the role of a "nursing student" to that of "graduate nurse looking for a job." The Saturday gathering begins with a welcome from Margaret Calarco, PhD, RN who helps participants focus on their accomplishments, personal goals and what they should be looking for in their first nursing position. Featured topics include: Transitioning from the Student to the Professional Role; Navigating the Job Market; Writing a strong Resume; and Interview Tips.
The highlight of the event is the New Nurse Panel – a collection of 6 UMHS nurses who answer any question posed by the audience. We thank Nathan Hanovich, BSN; Laura Sauve, BSN; Erin Nicoson, BSN; Jenelle Ritchie, BSN; Chad Roath, BSN; and Robert Booth, BSN.
Winners of Blitz Scrubs Giveaway:
Autumn Smith - CSR
Abigail Imarhiagbe - 7C
Karly Hendee - CVC5
Thanks to all nurses that came by our table to "spin the wheel" and fill out the Nurses Week Survey during Blitz.
Your input will be used to plan future Nurses Week activities. We enjoyed talking to so many of you!
---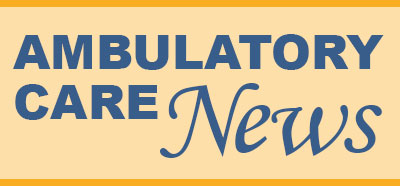 Ambulatory Care News...
Ambulatory Care Nursing Forum
On Tuesday, February 19, a forum was held for nurses across Ambulatory Care. Juanita Parry, Director Nurse Recruitment Retention & Magnet Readiness and Marge Calarco, Chief of Nursing presented the Overview of Magnet Standards. Read more...
This was followed by a series of presentations by staff:
Debbie Schmidtke, RN, BSN

– Care Navigator; Canton Health Center, Overview of Care Navigator Role

Cathy Boehl, RN, BSN

– Pediatric Pulmonary Division &

Karla Stoermer-Grossman, RN, MS –

CCC Pediatric Asthma Program, Pediatric Asthma Program

Donna Doyle

, CCC & Program Coordinator – Pediatric Diabetes Division, Pediatric Diabetes Education Program

Miriana Popadich, NP

– Neurosurgery Department, Nursing, Setting a Trend
The program was outstanding. It was a wonderful opportunity to network and learn about nursing work across Ambulatory Care.
---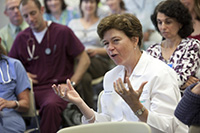 2014 Schwartz Rounds Conference Schedule
Mark your calendars for the remaining 2014 schedule:
April 7: Ford Auditorium
May 12: Ford Auditorium
Jun 9: MCHC
Jul 14: Ford Auditorium
Aug 11: Ford Auditorium
Sep 8: MCHC
Oct 6: Ford Auditorium
Nov 17: Ford Auditorium (UMHS Grief week)
Dec 8: MCHC
In addition, there is an online webinar you are welcome to register for: The link to the actual webinar will be sent to you in a confirmation email from "Webinar Host". Topic: Clinical Resilience: Preventing Burnout, Promoting Compassion and Improving Quality.
---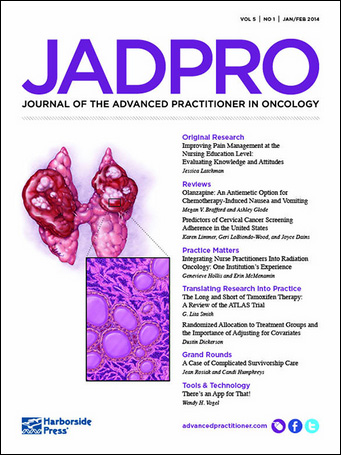 G. Lita Smith, MS, RN, ACNP, Interim Director of Advanced Practice Nursing and NP Supervisor in the Cancer Center had an article published, "The Long and Short of Tamoxifen Therapy: A Review of the ATLAS Trial" in the Jan/Feb issues of the Journal of Advanced Practice Oncology.
---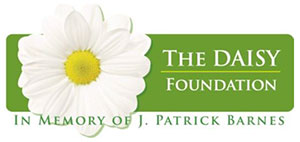 Apply for a J. Patrick Barnes Grant for Nursing Research and Evidence-Based Practice Projects
Funds are available for:
EBP Projects that develop, implement and evaluate changes in nursing practice in treatment of patients with cancer and auto-immune diseases
Clinical research studies that directly benefit patients and/or families involving treatment of cancer and auto-immune diseases.
Guidelines and applications are posted at www.DAISYFoundation.org. Letters of intent are due March 31, 2014.
---

Carolyn Morris, Nurse Practitioner in Geriatrics published an article, Urge Urinary Incontinence and the Brain Factor," in the journal Neurology and Urodynamics (2013) 32:441-448.
---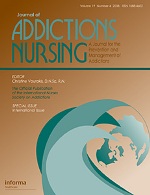 Dr. Stephen Strobbe (Clinical Associate Professor at the School of Nursing, and the Department of Psychiatry) and colleagues, Dr. Jim Cranford, Dr. Marcin Wojnar, and Dr. Kirk Brower, recently had an article published in a special issue of the Journal of Addictions Nursing (vol. 24, issue 4, pp. 209-216), dedicated to spirituality and addictions, titled, "Spiritual awakening predicts improved drinking outcomes in a Polish treatment sample," based on international collaborative efforts with Dr. Wojnar and others at the Medical University of Warsaw, Poland.
---
Charles A. Muck (Apheresis) presented "So You Need A Transfusion Safety Officer" at the American Association of Blood Banking in Denver, Colorado.
---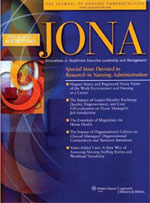 Christopher R. Friese, PhD, RN, AOCN, FAAN, Julie C. Grunawalt, MS, RN, GCNS-BC, Sara Bhullar, RN, Karen Bihlmeyer, RN, Robert Chang, MD, and Winnie Wood, MSN, RN had their manuscript "Pod Nursing on a Medical/Surgical Unit: Implementation and Outcomes Evaluation" accepted to the Journal of Nursing Administration (JONA).
---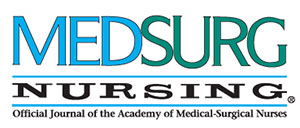 Jolene Bostwick, PharmD and Ilze Hallman, DNP, MS, PMHCNS-BC, PMHNP-BC, GNP-BC recently had an article "Agitation Management Strategies: Overview of Non-Pharmacologic and Pharmacologic Interventions" published in the MEDSURG Nursing Journal. This is the Official Journal of the Academy of Medical-Surgical Nurses. This is just one example of the type of intraprofessional collaboration we practice daily.
---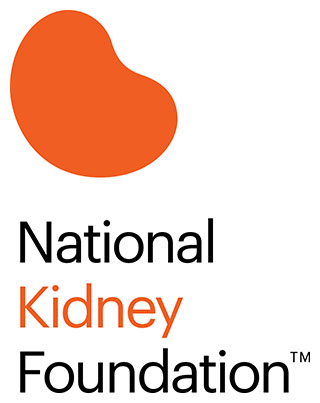 Stacy Brand, MBA, Clinic Outreach Coordinator, and Sandy Feldkamp, BSN, RN, Transplant Program, are congratulated that their poster, "The Benefit of Peer Mentors in Dialysis Patient Education Through Transplant Expos," has been selected for poster presentation at the National Kidney Foundation (NKF) 2014 Spring Clinical Meetings to be held April 22-26, 2014.
---

Denise D. O'Brien, DNP, RN, ACNS-BC, FAAN published her research from her DNP with Shanks, Amy M. MS; Talsma, AkkeNeel PhD, RN, FAAN; Brenner, Phyllis S. PhD, RN, NEA-BC; Ramachandran, Satya Krishna MD, FRCA. "Intraoperative Risk Factors Associated With Postoperative Pressure Ulcers in Critically Ill Patients: A Retrospective Observational Study* was published in Critical Care Medicine, January 2014 - Volume 42 - Issue 1 - p 40-47 (Clinical Investigations). doi: 10.1097/CCM.0b013e318298a849
Subsequently, an editorial also cited Denise's work. Hopf, Harriet W. MD, FUHM; Gordillo, Gayle MD. "Intraoperative Management and Pressure Ulcers: Not Where the Problem Lies?" Critical Care Medicine, January 2014 - Volume 42 - Issue 1 - p 199-200 (Editorials).doi: 10.1097/CCM.0b013e31829ec875
---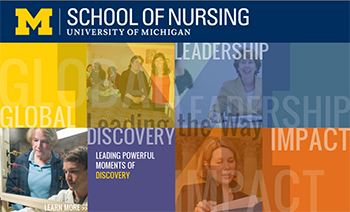 See what's new at
the U-M School of Nursing…
The latest information is now available on the web at: http://www.nursing.umich.edu/about-our-school/news-portal
---
Target Audience: All | Author/Contact: Kathy Dunnuck | Last reviewed: 3/6/14