Click arrows to read more...
Steven Strobbe appointed and awarded: School of Nursing, Golden Apple Award

Stephen Strobbe, who practiced as an APRN here for many years, is now appointed in the School of Nursing. Stephen just received the Golden Apple Award for his teaching. He presented at the annual Golden Apple Award lecture, on March 31, in the Rackham Auditorium. His lecture was titled "Lessons from an Imperfect Life: A Premature Last Lecture".
Posters presented: National Association of Clinical Nurse Specialists 2015 Annual Conference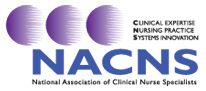 The following posters were presented at the National Association of Clinical Nurse Specialists 2015 Annual Conference in Coronado, CA in March 2015:
Regi Freeman, MSN, RN ACNS-BC; Cheryl Garner, RN; Amy Elliot, BSN, RN; Meredith Robbins, RN; Margarita Barrientes, BSN, RN; Candace Friedman, MPH, CIC

. Nurse Driven Quality Improvement to Enhance Standards of Skin Care in the Cardiovascular Intensive Care Unit (CVICU)

Regi Freeman, MSN, RN, ACNS-BC; Joan McNeice, MS,RN; Tracey Jennings, RN; Meredith Robbins, RN; Gina Martinez, RN.

Satisfied Nurses Lead to Improved Outcomes

Regi Freeman, MSN, RN, ACNS-BC; Stella Payer, BSN, RN, CCRN; Ashleigh VanBlarcom, BSN, RN; Kathleen Weinberg, BSN, RN; Cristina Wojack, BSN, RN, CCRN; Joan McNeice, MS,RN.

A Patient & Family Centered Care Approach to Transferring Accountability of Patient Care in the Cardiovascular Intensive Care Unit

Mary Lynn Parker, M.S., R.N., 5A/5C CNS

presented "Improving Orthopedic Patient Satisfaction With Pain Management Through Nursing Staff, Student and Faculty Collaboration". Co-authors on this project are Jole' Mowry, M.S., R.N. and Darren Vandezande, M.S. (cand), R.N. This presentation discussed the ongoing work between the UMHS orthopedic unit and UM School of Nursing and the methods used to improve pain assessment, management and patient satisfaction.
SICU and Sigma Theta Tau - RHO Chapter sponsored: 4th annual conference Leaping Forward: Stitching Evidence into Practice 2015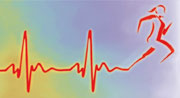 Surgical Intensive Care Unit and Sigma Theta Tau - RHO Chapter, sponsored their 4th conference on February 17th called Leaping Forward: Stitching Evidence into Practice 2015. The conference was well attended with over a 130 participants and 15 vendors. Speakers included:
Suzanne Benzelouif, RN, MS, NP, BC


Anticoagulants-What's the Bloody Difference?

Nate Huhn, RN, Matt Kaiser, RN


Hand Washing Stations-Do they Improve Compliance?

Sharon Dickinson , MSN, RN, ANP, CNS, CCRN, Connie Rickelmann, BSN, RN, CCRN


Quarantine- Lessons from History

Leah Shever, PhD, RN


Evidenced Based Practice: From Idea to Publication

Denise O'Brien, DNP, RN, ACNS-BC, CPAN


Pain Assessment and Management Issues in Critically Ill Patients: Answers and Questions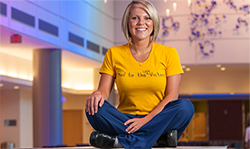 What's New in Nurse Recruitment and Retention:
Spring Career Fair

Nurse Recruitment and Retention held our annual Spring Career Fair Sunday, March 22 in the Towsley Center. We had 291 attendees, to include 220 Graduate Nurses and 71 experienced RN's!
Do you know someone who would love to work with us? We are seeking nurses who will join our mission of providing the safest, most innovative and highest quality health care in Michigan, the nation, and the world. Have them contact Nurse Recruitment at 734-936-5183 or direct them to our website, www.UMnursing.org today!

Judith Coucouvanis awarded: GOLD National Parenting Publications Award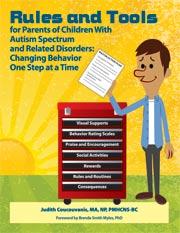 Judith Coucouvanis, MA, RN, NP, PMHCNS-BC received exciting news about her book Rules and Tools for Parents of Children With Autism Spectrum and Related Disorders: Changing Behavior One Step at a Time, released last fall. It has earned a GOLD National Parenting Publications Award. "Why we like it: This book should be on every child therapist's shelf, as it covers so many of the issues child mental health professionals deal with on a daily basis. The book is able to impart helpful information to professionals, while also being written in such a straight forward manner to be equally helpful to parents. Highly recommended"
Susan Daron earns scholarship: ONS scholarship to attend ONS National Congress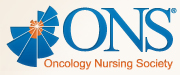 Susan Daron, RN, BSN, OCN was awarded a scholarship through the Oncology Nursing Foundation to attend the ONS National Congress this spring in Orlando, Florida. The application process is a rigorous one, and recipients are carefully selected from a large pool of candidates. National Congress is not only an opportunity to learn more about the latest developments in oncology nursing but to also network with thousands of other oncology nurses from across the country.
Belinda Fish "serving" 6 weeks in Sierra Leone working with Ebola patients

Belinda Fish, Care Navigator at Chelsea Health Center, is "serving" 6 weeks in Sierra Leone working with Ebola patients. She has sent a letter describing the important work they are doing there and hopes to share her experiences with our nursing community upon her return.
Debra Kovacevich presents: ASPEN in Long Beach, CA

Debra Kovacevich, MPH, RN, Director of Home Care Nursing, is presenting at the American Society for Parenteral Nutrition (ASPEN) in Long Beach CA on Transitions of Care for Home Parenteral Patients.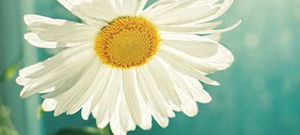 The DAISY Award
for Extraordinary Nursing...
Congratulations to Stephanie Taylor, BSN, RN (Clinical Care Coordinator in the Ambulatory Care Transplant Clinic) who recently received the award!
The DAISY Award is given through a nationally known program currently in place in over 450 hospitals. DAISY is an acronym for Diseases Attacking the Immune System and this award was established by a family whose son succumbed to a disease of the immune system. During his prolonged hospital stay, he and his family greatly benefited from care provided by superb RNs. This award was established to honor nurses who exemplify that compassionate, thorough care. Within the University of Michigan Health System, candidates for the Daisy Award are nominated by patients and/or their families.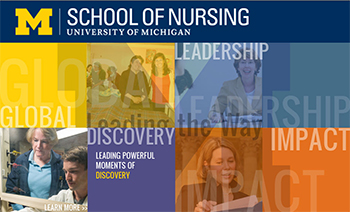 See What's New at the U-M School of Nursing
The latest information is now available on the web at: http://www.nursing.umich.edu/about-our-school/news-portal
News Archives | News Archives February 2014 and prior
Target Audience: All | Contact: Kathy Dunnuck, BFA, BSN, RN | Date of last review: 4/6/15
Quick Links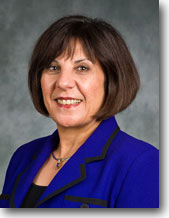 Margaret Calarco, PhD, RN
Chief of Nursing Services
Welcome to
Nursing at Michigan
Nursing at Michigan represents an extraordinary professional nursing community of over 4500 nurses in a multitude of practice and advanced practice roles. Together with our patient and family partners and inter-professional colleagues we have co-created a strong and vibrant professional practice model which supports our promise to society... "To create a shared vision and powerful voice which advances the art and science of Nursing and revolutionizes leadership, education and research, and transforms patient care."
Ever focusing on our "true
north" "to provide the finest
care to those who choose
to place their lives in our
hands," nurses at Michigan
strive to provide exquisite,
evidence-based care in a
compassionate and innovative
practice environment.
We are tremendously proud
of the care we provide to
the thousands of patients
and families we serve in the
State, across the country
and around the world.
We invite you to join our community in celebrating exceptional nursing care.