Nursing in the News
Click arrows to read more...

Giving Blueday 11.28.17
Go Blue! Go Nursing!
For the first time ever, the Department of Nursing will be part of Giving Blueday - the university-wide day of giving! Scheduled for Tuesday, November 28, 2017, watch for messaging opportunities you can share with friends, family and professional colleagues through email and social media. Funds donated during that 24-hour period will help Michigan nurses deliver continued excellence in patient care. This support honors the commitment of our 5,000+ nurses, serving in all roles. Donations will advance nurses' education and research and support world-class nursing practices.
You can help us. Mark your calendars and help us spread the word about nursing at Michigan! More information and detailed instructions will be emailed to you in mid-November.
Visitgivingblueday.org and check out this video!
*This link is provided as a reference only and the content contained therein may not be specifically endorsed by UMHS.
Veterans Week is November 6-10, 2017
The University of Michigan, Ann Arbor is proud to offer a week of events that educate and celebrate the experiences and sacrifice of those who have served our country.
All events are free and are open to the entire university community and to the general public*. We encourage you to attend as many of these events as you can. Please see http://vets.umich.edu/vets/veteransweek/ for more information.
Amanda Fore awarded Student Research Award at Michigan Surgical Quality Collaborative Conference
Congratulations to Amanda Fore, PhD, RN, Staff Specialist, Nursing Research, Quality and Innovation for receiving the Skippy Student Research Award (for Medical/ Graduate/ Undergraduate Students) at the MAQC Conference. The Michigan Surgical Quality Collaborative (MSQC) is a collective of Michigan hospitals (72 hospitals as of 2017) dedicated to improving quality in surgical care - generating new knowledge and deploying it practically. MSQC focuses on real- world improvements in surgical outcomes.
Kathryn Hall and Ronnie Downer to present North American Cystic Fibrosis Conference
Kathryn Hall, RN and Ronnie Downer, RN from the Pediatric Pulmonary department. were accepted to present on the Transition of Care at the 2017 North American Cystic Fibrosis Conference at the Indiana Convention Center along with leading a workshop on the thematic presentation in November.
Sharon Smith, Corinne Lee, Lori DeVries, Julie Juno LaPan and Dorothy Nagle presented ANA-MNA Conference
Sharon Smith, Corinne Lee, Lori DeVries, Julie Juno LaPan, and Dorothy Nagle from Professional Development and Education presented at ANA-MNA Conference and Assembly on October 26, 2017 a session entitled "Workplace Wellness: Nurse Safety Initiatives and Michigan Health." The presentation featured our SPHM) Safe Patient Handling and Mobility) policy, program and education.
Sharon Smith featured Nurse Leader Journal
Sharon Smith, PhD, RN, Director of Professional Development and Education, was featured in Nurse Leader Journal October 2017 Issue in a column entitled "What's on Your Desk?". The article highlights our leadership development on all levels. We've come a long way in a few short years. We are excited for the future of this programming. Please click here to see the story!

Steven Strobbe Invited as Speaker Society on Alcoholism and Other Addictions (SAA) in Iceland
Dr. Stephen Strobbe, PhD, RN, Clinical Associate Professor at the University of Michigan School of Nursing, and the Department of Psychiatry. was an invited speaker at the 40th Anniversary Conference of the Society on Alcoholism and other Addictions (SAA), held in Reykjavik, Iceland, October 2-4. That following weekend, Dr. Strobbe was inducted as a Fellow of the American Academy of Nursing (FAAN) in a ceremony in Washington, DC.
Susan D. Housholder-Hughes elected American College of Cardiology Fellow
Susan D. Housholder-Hughes, RN, DNP, ACNS-BC, ANP-BC, FAHA, FACC was elected FELLOW of the American College of Cardiology. Sue will be the first cardiovascular team member to hold this esteemed designation in the State of Michigan. Only a handful of CVT members hold this designation nationally. Sue will participate in the formal induction ceremony at the ACC Scientific Sessions, March 2018, in Orlando Florida. 2018 will mark her 40th year in Cardiology and she said "I am thrilled to celebrate this milestone being awarded this designation." In 1978, Sue recruited and randomized the first patient into the Beta Blocker Heart Attack Trial. Since that time, she has served in a variety of roles in the field of Cardiovascular Nursing/Medicine and have volunteered countless hours to both the American Heart Association and American College of Cardiology serving on a variety of committees and councils. Currently, she represent nurse practitioners on the ACC Competency Committee where they are developing competencies for advanced practice nurses working in various cardiology subspecialties.
Nancy May presented American Medical Group Association (AMGA)
Dr. Nancy May presented and shared the Ambulatory Clinical Director re-structuring efforts here at Michigan Medicine during the September 14-15th Leadership Council for the American Medical Group Association (AMGA) in Indianapolis, Indiana.
Stephen Strobbe awarded $150,000 Flinn Foundation Funding
Dr. Stephen Strobbe, Clinical Associate Professor at the School of Nursing, and Department of Psychiatry, was awarded $150,000 in funding from the Flinn Foundation for a project, titled, "Interprofessional Integration of Adolescent Screening, Brief Intervention, and Referral to Treatment (SBIRT) for Substance Use on an Inpatient Mental Health and Wellness Unit," which will be conducted on the Nyman Family Unit for Child and Adolescent Mental Health and Wellness, or 8CAP, at C.S. Mott Children's Hospital.

Francene Lundy featured Medical Mission Trip to Kenya
Francene Lundy, MS, RN, NE-BC, Associate Chief Nursing Director was featured in the Michigan Medicine Headlines for her recent medical mission trip to Kenya. You can read the entire article title "Our Nurses Know: Empathy" here.
Mary Pat Mullin selected Women in Academic Medicine Scholars Program
Mary Pat Mullin, DNP, RN, FNP-BC, Chief Nurse Practitioner, Director of Advanced Practice Nursing and Interim Senior Director for Care Management, Capacity Management & CSR has been selected to join a distinguished group of faculty and administrative women in the Rudi Ansbacher Women in Academic Medicine Leadership Scholars Program. The program is an intensive 18-month program designed to push, develop, strengthen and support her as a leader.
What's New in Nurse Recruitment and Retention...
Fall Career Fair
Lantern Award
2017 Fall Career Fair
Nurse Recruitment and Retention hosted the 2017 Nursing and PA Fall Career Fair on Sunday, October 22nd at Jack Roth Stadium Club in Michigan Stadium "The Big House". We welcomed experienced, new graduate, and advanced practice nurses to take part in this event to seek out career opportunities and to see first-hand what it means to be a part of The Michigan Difference.
Fast Facts
148 Graduate Nurse Attendees
100 Experienced RN Attendees
70 Advanced Practice Nurse Attendees
Return on Investment
We have hired 144 of the 401 nurses that attended the past Spring 2017 Career Fair.
Thank you to the 48 UMHS Hiring Teams that were represented at this Fall's Career Fair.
UM Children's Emergency Department
Recognized with Lantern Award
Congratulations to the Michigan Medicine Children's Emergency Services Department who was re cently recognized with the ENA Lantern Award!  The ENA Lantern Award recognizes emergency departments that demonstrate exceptional and innovative performance in leadership, practice, education, advocacy and research - a way to showcase your ED's accomplishments in incorporating evidence-based practice and innovation into emergency care, and a visible symbol of your commitment to quality, safety, and a healthy work environment.
The Lantern Award is not easy to achieve, but once won, the Lantern Award designation period is three years and recipients have the option of re-applying at the end of their award period.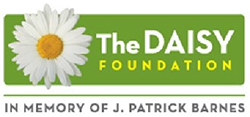 The Daisy Award
Leo Olivarez (Pediatric ICU)
Congratulations to Leo Olivarez, RN (Pediatric ICU) for receiving the Daisy award! The DAISY Award is given through a nationally known program currently in place in over 2,700 healthcare facilities in 50 states and 15 countries. DAISY is an acronym for Diseases Attacking the Immune System and this award was established by a family whose son succumbed to a disease of the immune system. During his prolonged hospital stay, he and his family greatly benefited from care provided by superb RNs. This award was established to honor nurses who exemplify that compassionate, thorough care. Within the University of Michigan Health System, candidates for the Daisy Award are nominated by patients and/or their families. This is a wonderful honor.
We received this letter nomination from a grateful family. Leo has also received several other Daisy nominations over the past couple of years.
"Nurse Leo did an amazing job taking care of our little (patient). He was our first nurse when we were transferred to UM, and he did an amazing job helping to get us settled and keeping (patient) calm as she was very unhappy, and hungry, when we arrived. He showed incredible attention to detail, and advocated for her, and also our well-being, the entire time we were in the PICU. He was also with us the night she came out of surgery, and helped us through all of those extremely tough post-op hours. Leo made us feel like everything was going to be ok. He helped to get (patient's) breathing strong enough to come off of the vent the following day, and also went above and beyond to help make her feel comfortable, and look cute... not just tending to her technical medical needs. He truly did an outstanding job making sure her pain was under control, as well as making sure she was receiving the right care, at exactly the right time, to speed recovery. I really can't express our family's gratitude strongly enough for the care that nurse Leo gave to (patient) and our family."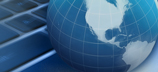 Nursing at Michigan Influencing the World!
Michigan Medicine Nurses: Remember to Enter Your
Professional Contributions
Have you recently completed a manuscript, book chapter, or presentation? Have you received a grant or award? If so, we'd like to hear about it! Please take a few minutes to tell us about your achievement by completing the survey linked below. Nursing Contribution Submissions:
https://umichumhs.qualtrics.com/SE/?SID=SV_25IgL1skzSQGUFC
This information will be used to recognize contributions made by UMHS nurses. It will be posted on the external
Nursing Cited Work website
(updated quarterly) and will also be included in Marge's Monthly Nursing Updates, Nursing Services' annual reports, Nurse's Week activities, and shared at other appropriate venues. Thank you for your contributions!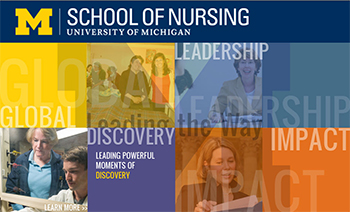 See What's New at the U-M School of Nursing
The latest information is now available on the web at: http://www.nursing.umich.edu/about-our-school/news-portal
News Archives | News Archives February 2014 and prior
Target Audience: All | Contact: Kathy Dunnuck, BFA, BSN, RN | Last updated: 11/6/17
Quick Links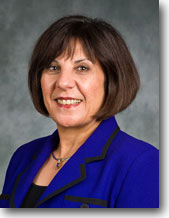 Margaret Calarco, PhD, RN
Chief Nurse Executive
Welcome to
Nursing at Michigan
Nursing at Michigan represents an extraordinary professional nursing community of over 4500 nurses in a multitude of practice and advanced practice roles. Together with our patient and family partners and inter-professional colleagues we have co-created a strong and vibrant professional practice model which supports our promise to society... "To create a shared vision and powerful voice which advances the art and science of Nursing and revolutionizes leadership, education and research, and transforms patient care."
Ever focusing on our "true
north" "to provide the finest
care to those who choose
to place their lives in our
hands," nurses at Michigan
strive to provide exquisite,
evidence-based care in a
compassionate and innovative
practice environment.
We are tremendously proud
of the care we provide to
the thousands of patients
and families we serve in the
State, across the country
and around the world.
We invite you to join our community in celebrating exceptional nursing care.