UMHS Nursing

Nursing in the News
Wednesday, December 10, 2013
It's Nursing's Coffee, Tea, or ??? Fundraiser!

Everyone is invited and encouraged to participate. Donate the money you would normally spend on your favorite daily beverage to the United Way, and be entered in a raffle to win a pair of scrubs. Read more...
Just fill out a United Way Pledge form found at http://www.med.umich.edu/nursing/unitedWay2013-PledgeForm.pdf with a check or payroll deduction approval for the donation and return to your unit AA on or before December 10th.
It's that easy! Your donation helps people right here in Washtenaw County or where ever you designate. The United Way's funding focus areas are early childhood care and education, school-aged youth, safety net health and nutrition, housing and homelessness, senoir assistance, and hunger relief. Your donation is greatly appreciated!!
If you have any questions, contact Anne Kadrovich at akadrovi@med.umich.edu.
I am grateful to be in one of the finest universities in the world, and one of the finest Health Systems. The ability to work with the greatest minds across campus should never be taken for granted. Outside our door are some of the finest schools in the world and inside our walls is an incredible place that provides incredible health care.
I am grateful for the wise and experienced Directors of Nursing, Nurse Managers and Supervisors that I have the privilege of working with here. Through many struggles and challenging times, they have provided strong leadership to our community and the organization. The Nurse Manager is at the heart of every unit and area and they create the culture and environment for the staff to flourish and our patients and families to receive the finest care. The challenge is often daunting and they do a tremendous job balancing the many demands they face on a daily basis.
I am grateful for the strong partnership we have with our School of Nursing and the work we are forging in the Clinical Initiative. Every time I read the students' acknowledgments of their staff mentors, I know that innovative model we created is making a tremendous difference in student education and in patient care. This partnership is permeating all aspects of patient care and student education and it is wonderful to see.
I am grateful for the many colleagues I have the opportunity to work with across all disciplines every day. In my daily work I have the opportunity to work with leaders across the system in medicine, pharmacy, social work, respiratory care and many, many departments. We all know that care is not given by a single clinician, but a well-functioning team and we have the opportunity to practice in superb teams every day.
Finally, I am MOST grateful for being part of the tremendous community of professional nurses and assistive staff we are privileged to have at UMHS. Every nurse, in every role, in every practice space throughout the Health System impacts the lives of thousands of patients and families every day. Nursing is at the heart of care and by our every action, our every word, as we advocate, care for, and nurse our patients to health or provide the comfort and compassion to our patients and their families at the end of their lives, our nursing community makes a profound difference in the world. For this I am most grateful and thank you for the tremendous difference you make every day
- Marge
In such diverse settings, with roles from phone triage to care coordination, their practice requires creative, artful approaches to meeting the patient/family's needs and providing continuity of care. Their examples of outstanding care were inspiring and clearly illustrated the importance of knowing the patient's story, creating mutual goals, promoting self-care efficacy and facilitating continuity of care.
Nurses in ambulatory care face many of the challenges encountered in other settings – time constraints, workload, documentation challenges, and maintaining continuity. Whether on the phone or face-to-face in clinic, it is the nurse's compassionate approach, skillful management of the patient/family's needs, and empowerment of the patient and family, that leads to a healing relationship and positive outcomes. Here is just one example of the outstanding care being provided in ambulatory care:
This is a story about a little girl [aka Jenny] with a chronic condition, her foster mom, and a compassionate nurse who took care of her in the Ostomy Clinic. Jenny was a patient who was brought to the U.S. to be medically-fostered by a caring family. She required medical and surgical treatment for a congenital disorder which necessitated an ostomy at birth. The medical treatment was not available in the small village where her biological family lives, and they lacked the financial resources to care for a child with a chronic condition. The ultimate goal of the team was to eventually close her ostomy and send her back to her biological family.
As a result of her condition, Jenny was underweight and cognitively delayed. She did not speak English. Jenny underwent surgical revision of her ostomy and was discharged home. The foster mom had no experience caring for an ostomy and Jenny did not qualify for home health services. A nurse coordinator from Pediatric Surgery consulted with Tami Walker, RN, WOCN to assist with challenges mom was experiencing at home. The coordinator shared with Tami that the mom was having difficulty getting the colostomy appliance to adhere to the skin, there was leaking around the ostomy, and the skin around the ostomy was excoriated. The mom was running out of ostomy supplies—she was frustrated and at the end of her rope. Her goal was to effectively manage the ostomy and promote healing.
Tami called her manager to share her concerns about seeing this child in the outpatient setting after the challenging care transitions from hospital to home. Although it had been years since Tami provided care to a pediatric patient, the manager assured Tami that she was the RIGHT person to take care of this little girl and her foster mom. Tami, the manager, and the nurse coordinator decided to attend the appointment together in order to fully address the situation and improve continuity of care.
Prior to the appointment, Tami consulted with the inpatient ostomy team and collected as many pediatric ostomy supplies as she could get her hands on. She reviewed the medical history in MiChart and Careweb to prepare for the appointment. Tami began the clinic visit by saying, "Before I examine Jenny, I want you to tell me about her and what has been going on with her care". The mom shared important aspects of Jenny's story. Tami immediately put the foster mom at ease and focused on the past and present medical needs, interjecting several times how the foster mom was taking such good care of the little girl. Tami gathered the story and actively listened to the foster mom before she even touched the little girl.
When Tami was ready to examine Jenny, she used a stuffed puppy while she carefully pulled the ostomy appliance away from the skin. Tami told the mom, "you've been taking very good care of her and the ostomy; we'll go over a few things that will help you". You could see the relief and sense of accomplishment on the mom's face. The mom's stress from the past several days just seemed to disappear. Tami replaced the stress with caring and respect for the mom who was trying her best to care for this little girl without any formal ostomy education or experience.
Tami reviewed the ostomy supplies and demonstrated how to remove the ostomy wafer in a way that would minimize discomfort to the little girl. She also discussed nutritional considerations. The stuffed puppy was used to distract and entertain the little girl while Tami examined Jenny and educated the mom. The foster mom left the appointment with renewed confidence to care for this little girl's ostomy and a resource to call if she had questions or concerns, thus promoting self-care efficacy and ensuring continuity of care.
This story is an excellent example of how the Model of Care supports EXTRAORDINARY care. The mom sent Tami a Thank You card for the care she provided. The picture on the card was the little girl sitting in a basket holding the stuffed puppy that Tami gave to her during the visit. She thanked Tami for giving her a "new puppy" and recognizing how special Tami is to Jenny and her foster mom. Tami and her manager reflected on the visit — each of the four elements of the Model of Care was addressed (Patient Story, Mutual Goals, Self-Care Efficacy, and Continuity of Care), ensuring that this family's needs were met.
Our patients and families at UMHS often speak of the important role nurses play in their care. Ambulatory care nurses are in a unique position to make a difference in the quality of life for our patients, families and communities
---

Nurse Managers Grace Brand (12 East) and Julie Juno (PICU) were two of 10 recipients university-wide of the "Work/Life Champion Supervisor Awards!" Both were nominated by their staff for their work in creating work life balance and support for staff. Both were surprised by their units several months ago, but the official public awards ceremony occurred in October. The "Work/Life Champion Award for Supervisors" recognizes U-M faculty and staff supervisors who promote work/life balance through consistent recognition of and responsiveness to their employees' professional and personal lives, incorporating important job demands along with customer and team needs.
---
Tonie Owens, CNS (PICU) and Julie Juno, Nurse Manager (PICU) have had their work with simulation base education for CRRT published. They are the leaders in the country for filter life and unscheduled filter changes.
---

Elizabeth Studley (CRNA, Mott) has been selected as a recipient of the Fifth Annual DDLA. This award includes $1,000 towards her professional development activities. The Distinguished Diversity Leaders Award was established to shine a light on those staff members who work toward achieving a welcoming, supportive and inclusive working environment.
---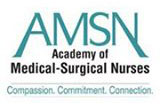 Tamara Davies from 5B was recently elected President of the Southeast Chapter of American Academy of Medical Surgical Nursing. Tamara was the first nurse on 5B to become a certified medical/surgical nurse. She is very passionate about medical surgical nursing and encourages her colleagues to get certified.
---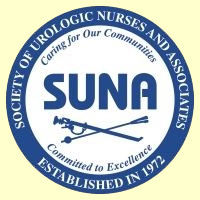 Suzanne Quallich, NP in Urology, has been awarded the Arthur T. Evans Lectureship, sponsored by the American Urological Association, for Diagnosis and Management of Chronic Testicular Pain: State of the Science, presented at the Society of Urologic Nurses and Associates 44th Annual Conference, Chicago, IL, October 12, 2013.
---

The DAISY Award for Extraordinary Nursing...
Congratulations to Aimee Kehres, RN (Pediatric Hematology/Oncology) who recently received the DAISY award! Read more...
The DAISY Award is given through a nationally known program currently in place in over 450 hospitals. DAISY is an acronym for Diseases Attacking the Immune System and this award was established by a family whose son succumbed to a disease of the immune system. During his prolonged hospital stay, he and his family greatly benefited from care provided by superb RNs. This award was established to honor nurses who exemplify that compassionate, thorough care.
Within the University of Michigan Health System, candidates for the Daisy Award are nominated by patients and/or their families.
---
What's New in Nurse Recruitment and Retention...
October 2013 Career Fair
October 2013 Career Fair hosted 260 attendees196 GNs and 64 experienced RNs. Active participation by all inpatient units is the essential element that makes these fairs such a success. Thanks to all who were there to help recruit!
Know a nurse you'd like to have as a colleague?
Suggest that he/she explore Nursing at Michigan opportunities by visiting our website at www.UMnursing.org or refer them directly to Nurse Recruitment & Retention:
UMHS Nurse Recruitment & Retention
2301 Commonwealth Blvd
Ann Arbor, MI 48105-2967
Office: (734) 936-5183
Email: nurserecruit_umhs@med.umich.edu
---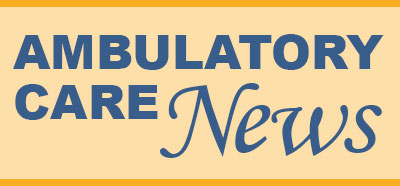 Ambulatory Care News…
NEW CLASS!
Nurse/MA Efficiency: InBasket, Charts and SmartTools
UMHS Care Provided at Chelsea Community Hospital
NEW CLASS! Nurse/MA Efficiency: InBasket, Charts and SmartTools
A new instructor-led training course is available. Designed for assisting nurses and assistive personnel to learn efficient ways to see Inbaskets, navigate charts and use some smart tools. It is 3 hours in length, allowing for lots of questions and practice time. You must pre-register for all courses. Contact the MiChart Enrollment Team at 734-232-6016 or MiChart-Class-Registration@med.umich.edu to request class time(s).
UMHS Care Provided at Chelsea Community Hospital
To relieve inpatient volume issues at the University of Michigan Hospitals, the Department of Family Medicine Service has created capacity at Chelsea Community Hospital (CCH) for lower acuity patients. Primary care nurses and providers, particularly those in Western Washtenaw County, are encouraged to refer patients who need routine medical inpatient to the Chelsea Family Medicine Service. These patients must have a diagnosis appropriate for an adult inpatient medicine service and not have anticipated inpatient specialty consultation needs OTHER THAN General Surgery, Orthopedic Surgery, Neurology, Urology or Gastroenterology.
Admission Process:
Patients will either self-refer or be directed by PCP to CCH Emergency Department. If the latter and admission is anticipated, the PCP is asked to contact the CCH ED (734.593.5000) directly to share clinical information and concerns.
Patients will identify themselves as having a UMHS PCP.
CCH ED will direct patients needing admission to the CFM service or to UMHS as appropriate.
PCP will be notified and kept abreast of clinical situation including admission and discharge according to CFM Information Policy.
The first eight months of the program was designed to orient the new graduates to multiple practice environments within a patient population. This was an effort to increase professional capacity and flexibility. They worked with nurse educators, expert staff nurses and clinical nurse specialists in designated units. In addition, each academy member had a designated preceptor on each unit as well as from Central Staffing Resources. The remaining four months were focused on flexibility in practice and increasing the academy member's skills and abilities as a Central Staffing Resource Nurse.
During the year long program the NPA nurses participated in Professional Development Days provided by PD&E staff. For some topics, this opportunity was, also, available to new graduates on participating units with less than 16 months of registered nurse experience. These days focused on topics such as: Nurse Practice Academy and You; Creating Possibilities: Skillfully Responding to Life Stressors; Teamwork and Communication; and many others.
---
Imagine...
Yourself sitting right there!

….enjoying the company of colleagues, hearing a presentation by a world-class speaker, earning CE, and having a catered lunch or dinner in the Jack Roth Stadium Club.
Registration for the October 24 Nurse Week Events at the Big House remains open – Go to MLearning and enter "Nurse Week" in the "search catalogue" area to see available (but limited) options
Note: even if you are working that day, it is possible to attend an event prior to or after your shift
if you have registered for the On-Line CE Gift Card, you are ineligible to register for any other options
Scrub Sales in October 2013
October 22 & 23 ~ in the Link between old Mott and Main ~ 7am to 7pm
October 24 ~ at the Big House ~ 7am to 7pm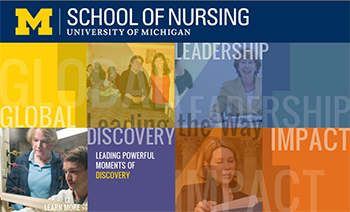 See what's new at
the U-M School of Nursing…
The latest information is now available on the web at: http://www.nursing.umich.edu/about-our-school/news-portal
---
Target Audience: All | Author/Contact: Kathy Dunnuck | Last reviewed: 12/3/13