Click arrow to read more...
New for September 2014:
U-M School of Nursing offers revised MS degree and programs
in Systems Leadership and Effectiveness Science
Applications accepted through May 1 for Fall 2014 admissions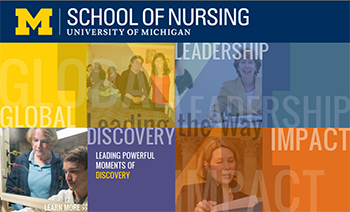 As a top nursing school with a unified academic-practice environment, the University of Michigan School of Nursing (UMSN) is positioned to produce leaders who improve quality and control the cost of health care, test interventions in real world settings, and advance use of research findings by diverse populations. To ready these leaders, UMSN now has a division of "Systems Leadership and Effectiveness Science." The emerging discipline of effectiveness science uses comparisons and context to determine what treatments work for whom and in what setting. It helps consumers, clinicians, purchasers, and policy makers make informed decisions that will improve individual and population-level care by always using the best possible evidence.
This new UMSN division's flagship Master of Science degree program in Health Systems, Nursing Leadership, and Effectiveness Science offers two distinct areas of focus: Leadership and Informatics. In addition, both nurses and non-nurses can earn UMSN's Certificate in Health Informatics with completion of just 16 credits - which also prepares students to sit for a variety of informatics certifications.
Leadership focus: Provides the knowledge and skills needed to lead inter-professional teams in complex environments, assess the impact of health and communication technology, and improve efficiency of health systems and organizations; offers an access point for collaborative research and development of methods for integrating evidence-based practice in clinical and community settings.
Informatics focus: Provides a foundation for working with data in health communications, policy, research, and administration; enhances the expertise of those who see the challenges of our changing health system and want to play a role in its transformation.
Systems Leadership and Effectiveness Science at UMSN is accepting applications through May 1 for Fall 2014 admissions. With a web-blended curriculum, students attend approximately 4-8 distributed days of on-site classes each semester, supplemented by virtual learning experiences. Admitted students to fall term are offered a full-time (1.5-year) or part-time (3-year) program plan. The MS degree is awarded by the Rackham Graduate School at U-M.
Prospective students can email sn-mastersadmissions@umich.edu or call 734-763-5985.

Online info: nursing.umich.edu/leaders
What's New in Nurse Recruitment and Retention...

2014 Spring Career Fair
attracted nearly 300 new grads and experienced RNs
Sunday, March 23, 2014. Nearly 300 new grads and experienced RNs attended our 2014 Spring Career Fair.
Unit representatives met these candidates and shared information about employment at UMHS and working in their specific, specialized area. Culture fit is always an important factor in a successful hiring process making these opportunities to converse face to face with potential colleagues especially valuable.
Thank You to All who participated!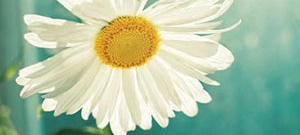 The DAISY Award for Extraordinary Nursing...
Congratulations to Molly LaGrou, RN (6B)
who recently received the award!



The DAISY Award is given through a nationally known program currently in place in 1,629 healthcare facilities in 10 countries. DAISY is an acronym for Diseases Attacking the Immune System and this award was established by a family whose son succumbed to a disease of the immune system. During his prolonged hospital stay, he and his family greatly benefited from care provided by superb RNs. This award was established to honor nurses who exemplify that compassionate, thorough care. Within the University of Michigan Health System, candidates for the Daisy Award are nominated by patients and/or their families.
2014 Schwartz Rounds Conferences
Mark your calendars for our remaining 2014 schedule.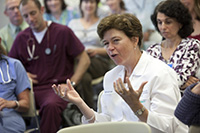 April 7: Ford Auditorium
May 12: Ford Auditorium
Jun 9: MCHC
Jul 14: Ford Auditorium
Aug 11: Ford Auditorium
Sep 8: MCHC
Oct 6: Ford Auditorium
Nov 17: Ford Auditorium (UMHS Grief week)
Dec 8: MCHC
In addition, there is an online webinar you are welcome to register for: The link to the actual webinar will be sent to you in a confirmation email from "Webinar Host". Topic: Clinical Resilience: Preventing Burnout, Promoting Compassion and Improving Quality.
Jennifer Pesenecker awarded: 2014 Learning Catalyst Award
Jennifer Pesenecker recently won the "2014 Learning Catalyst Award for UMHS Excellence in Learning Award for Outstanding Staff Educator" after being nominated by Regi Freeman.
Judy Coucouvanis received award and presented:
International Society of Psychiatric-Mental Health Nurses Conference
Judy Coucouvanis, MA, RN, NP received the Melva Jo Hendrix Award and gave the award lectureship at the International Society of Psychiatric-Mental Health Nurses Conference in Greenville, S.C. The title of Judy's lecture was: A Journey with Autism: Perspectives from 30 Years of Clinical Practice. The award lectureship is given annually and acknowledges a psychiatric-mental health nurse whose career exemplifies the values that guided Dr. Hendrix's life, including her commitment to improving care for the underserved and her dedication to educating and mentoring others to become future leaders in psychiatric-mental health nursing. This is a well-deserved honor for Judy's significant work in this area.
Nicole Figueroa presented: Survival Flight Conference
Nicole Figueroa, BSN, RN (Nursing Supervisor - CAP) presented "Teenage Suicide and Self Injury: Increasing awareness and decreasing stigma" at a recent Survival Flight Conference. She spoke about current statistics, myths regarding suicide, warning signs and risk factors of suicide, how to communicate with suicidal teens, differentiating between self-injury and suicide as well as Hi-tech interventions that the internet and social media are implementing to prevent suicides.
G. Lita Smith published: Journal of Advanced Practice Oncology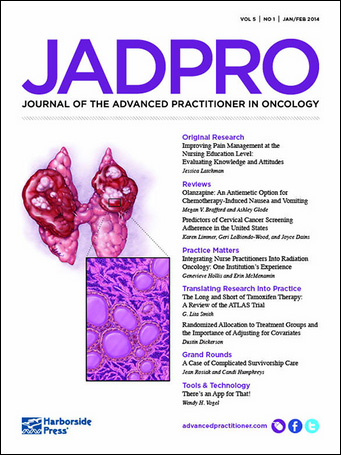 G. Lita Smith, MS, RN, ACNP, Interim Director of Advanced Practice Nursing and NP Supervisor in the Cancer Center had an article published, "The Long and Short of Tamoxifen Therapy: A Review of the ATLAS Trial" in the Jan/Feb issues of the Journal of Advanced Practice Oncology.
Carolyn Morris published: Neurology and Urodynamics
Carolyn Morris, Nurse Practitioner in Geriatrics published an article, Urge Urinary Incontinence and the Brain Factor," in the journal Neurology and Urodynamics (2013) 32:441-448.
Stephen Strobbe, Jim Cranford, Marcin Wojnar, and Kirk Brower published:
Journal of Addictions Nursing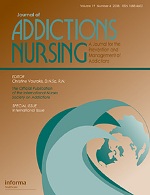 Dr. Stephen Strobbe (Clinical Associate Professor at the School of Nursing, and the Department of Psychiatry) and colleagues, Dr. Jim Cranford, Dr. Marcin Wojnar, and Dr. Kirk Brower, recently had an article published in a special issue of the Journal of Addictions Nursing (vol. 24, issue 4, pp. 209-216), dedicated to spirituality and addictions, titled, "Spiritual awakening predicts improved drinking outcomes in a Polish treatment sample," based on international collaborative efforts with Dr. Wojnar and others at the Medical University of Warsaw, Poland.
Charles A. Muck presented: American Association of Blood Banking
Charles A. Muck (Apheresis) presented "So You Need A Transfusion Safety Officer" at the American Association of Blood Banking in Denver, Colorado.
Christopher Friese, Julie C. Grunawalt, Sara Bhullar, Karen Bihlmeyer,
Robert Chang, and Winnie Wood published: Journal of Nursing Administration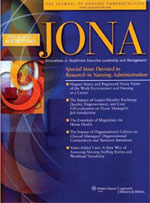 Christopher R. Friese, PhD, RN, AOCN, FAAN, Julie C. Grunawalt, MS, RN, GCNS-BC, Sara Bhullar, RN, Karen Bihlmeyer, RN, Robert Chang, MD, and Winnie Wood, MSN, RN had their manuscript "Pod Nursing on a Medical/Surgical Unit: Implementation and Outcomes Evaluation" accepted to the Journal of Nursing Administration (JONA).
Jolene Bostwick and Ilze Hallman published: MEDSURG Nursing Journal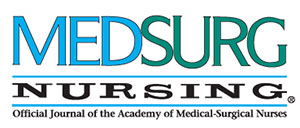 Jolene Bostwick, PharmD and Ilze Hallman, DNP, MS, PMHCNS-BC, PMHNP-BC, GNP-BC recently had an article "Agitation Management Strategies: Overview of Non-Pharmacologic and Pharmacologic Interventions" published in the MEDSURG Nursing Journal. This is the Official Journal of the Academy of Medical-Surgical Nurses. This is just one example of the type of intraprofessional collaboration we practice daily.
Poster by Stacy Brand and Sandy Feldkamp selected for presentation:
National Kidney Foundation 2014 Spring Clinical Meetings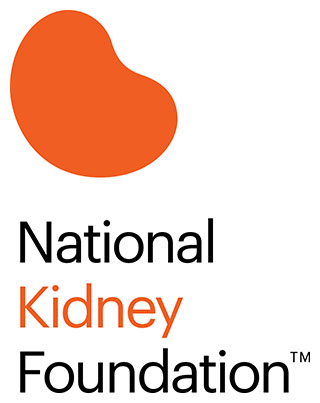 Stacy Brand, MBA, Clinic Outreach Coordinator, and Sandy Feldkamp, BSN, RN, Transplant Program, are congratulated that their poster, "The Benefit of Peer Mentors in Dialysis Patient Education Through Transplant Expos," has been selected for poster presentation at the National Kidney Foundation (NKF) 2014 Spring Clinical Meetings to be held April 22-26, 2014.
Denise O'Brien published: Critical Care Medicine

Denise D. O'Brien, DNP, RN, ACNS-BC, FAAN published her research from her DNP with Shanks, Amy M. MS; Talsma, AkkeNeel PhD, RN, FAAN; Brenner, Phyllis S. PhD, RN, NEA-BC; Ramachandran, Satya Krishna MD, FRCA. "Intraoperative Risk Factors Associated With Postoperative Pressure Ulcers in Critically Ill Patients: A Retrospective Observational Study* was published in Critical Care Medicine, January 2014 - Volume 42 - Issue 1 - p 40-47 (Clinical Investigations). doi: 10.1097/CCM.0b013e318298a849
Subsequently, an editorial also cited Denise's work. Hopf, Harriet W. MD, FUHM; Gordillo, Gayle MD. "Intraoperative Management and Pressure Ulcers: Not Where the Problem Lies?" Critical Care Medicine, January 2014 - Volume 42 - Issue 1 - p 199-200 (Editorials).doi: 10.1097/CCM.0b013e31829ec875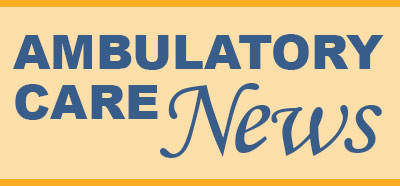 Ambulatory Care News...
Michelle Fernamberg accepts Nurse Manager position
Susanne Quallich selected as 2014 AANP Fellow

Michelle Fernamberg, MHA, RN, CRRN, has accepted the position of Nurse Manager in Ambulatory Care for Neurology, Neurosurgery, Orthopedic Surgery, Anesthesia's Pain program and Physical Medicine and Rehabilitation's Spine program. Michelle is currently the Nurse Manager for inpatient adult rehabilitation unit, 6A in University Hospital. Prior to coming to UMHHC in 2009, Michelle held nursing management, leadership and staff positions with Allegiance Health in acute inpatient areas, including telemetry and pulmonary units. Earlier in her career, she gained experience in home infusion and inpatient oncology. She holds an ADN from Jackson Community College, and both a BSN and a Master's in Healthcare Administration from Eastern Michigan University. Michelle will transfer to her new position on May 1, 2014.
Susanne Quallich, Nurse Practitioner in Urology, has been selected as a 2014 Fellow by the American Association of Nurse Practitioners (FAANP). The purpose of the AANP Fellows is to impact national and global health by engaging recognized nurse practitioner leaders who make outstanding contributions to clinical practice, research, education or policy, enhancing the AANP mission. It is also to provide a forum to extend and enhance Fellows' efforts to mentor and to facilitate leadership development of NPs. By becoming a Fellow, you agree to participate actively in FAANP initiatives and projects. Susanne will be honored at the 2014 FAANP Induction Ceremony will be held during the AANP 29th National Conference in Nashville, Tennessee on Thursday, June 19th.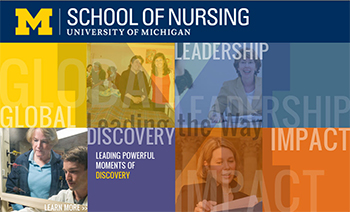 See What's New at the U-M School of Nursing
The latest information is now available on the web at: http://www.nursing.umich.edu/about-our-school/news-portal
News Archives | News Archives February 2014 and prior
Target Audience: All | Contact: Kathy Dunnuck, BFA, BSN, RN | Date of last review: 4/2/14
Quick Links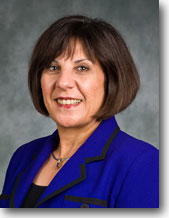 Margaret Calarco, PhD, RN
Chief of Nursing Services
Welcome to
Nursing at Michigan
Nursing at Michigan represents an extraordinary professional nursing community of over 4500 nurses in a multitude of practice and advanced practice roles. Together with our patient and family partners and inter-professional colleagues we have co-created a strong and vibrant professional practice model which supports our promise to society... "To create a shared vision and powerful voice which advances the art and science of Nursing and revolutionizes leadership, education and research, and transforms patient care."
Ever focusing on our "true
north" "to provide the finest
care to those who choose
to place their lives in our
hands," nurses at Michigan
strive to provide exquisite,
evidence-based care in a
compassionate and innovative
practice environment.
We are tremendously proud
of the care we provide to
the thousands of patients
and families we serve in the
State, across the country
and around the world.
We invite you to join our community in celebrating exceptional nursing care.