UMHS Nursing

Nursing in the News

Nurse Managers Grace Brand (12 East) and Julie Juno (PICU) were two of 10 recipients university-wide of the "Work/Life Champion Supervisor Awards!" Both were nominated by their staff for their work in creating work life balance and support for staff. Both were surprised by their units several months ago, but the official public awards ceremony occurred in October. The "Work/Life Champion Award for Supervisors" recognizes U-M faculty and staff supervisors who promote work/life balance through consistent recognition of and responsiveness to their employees' professional and personal lives, incorporating important job demands along with customer and team needs.
---
Tonie Owens, CNS (PICU) and Julie Juno, Nurse Manager (PICU) have had their work with simulation base education for CRRT published. They are the leaders in the country for filter life and unscheduled filter changes.
---

Elizabeth Studley (CRNA, Mott) has been selected as a recipient of the Fifth Annual DDLA. This award includes $1,000 towards her professional development activities. The Distinguished Diversity Leaders Award was established to shine a light on those staff members who work toward achieving a welcoming, supportive and inclusive working environment.
---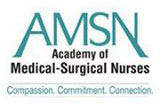 Tamara Davies from 5B was recently elected President of the Southeast Chapter of American Academy of Medical Surgical Nursing. Tamara was the first nurse on 5B to become a certified medical/surgical nurse. She is very passionate about medical surgical nursing and encourages her colleagues to get certified.
---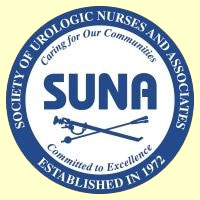 Suzanne Quallich, NP in Urology, has been awarded the Arthur T. Evans Lectureship, sponsored by the American Urological Association, for Diagnosis and Management of Chronic Testicular Pain: State of the Science, presented at the Society of Urologic Nurses and Associates 44th Annual Conference, Chicago, IL, October 12, 2013.
---

The DAISY Award for Extraordinary Nursing...
Congratulations to Aimee Kehres, RN (Pediatric Hematology/Oncology) who recently received the DAISY award! Read more...
The DAISY Award is given through a nationally known program currently in place in over 450 hospitals. DAISY is an acronym for Diseases Attacking the Immune System and this award was established by a family whose son succumbed to a disease of the immune system. During his prolonged hospital stay, he and his family greatly benefited from care provided by superb RNs. This award was established to honor nurses who exemplify that compassionate, thorough care.
Within the University of Michigan Health System, candidates for the Daisy Award are nominated by patients and/or their families.
---
What's New in Nurse Recruitment and Retention...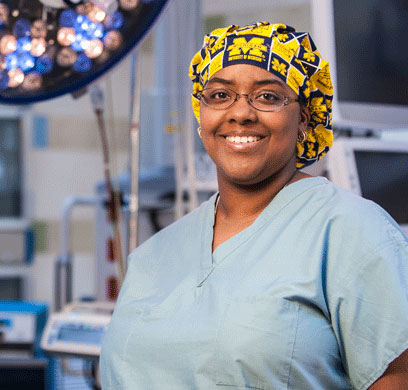 October 2013 Career Fair
October 2013 Career Fair hosted 260 attendees196 GNs and 64 experienced RNs. Active participation by all inpatient units is the essential element that makes these fairs such a success. Thanks to all who were there to help recruit!
Know a nurse you'd like to have as a colleague?
Suggest that he/she explore Nursing at Michigan opportunities by visiting our website at www.UMnursing.org or refer them directly to Nurse Recruitment & Retention:
UMHS Nurse Recruitment & Retention
2301 Commonwealth Blvd
Ann Arbor, MI 48105-2967
Office: (734) 936-5183
Email: nurserecruit_umhs@med.umich.edu
---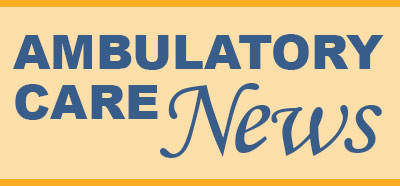 Ambulatory Care News…
NEW CLASS!
Nurse/MA Efficiency: InBasket, Charts and SmartTools
UMHS Care Provided at Chelsea Community Hospital
NEW CLASS! Nurse/MA Efficiency: InBasket, Charts and SmartTools
A new instructor-led training course is available. Designed for assisting nurses and assistive personnel to learn efficient ways to see Inbaskets, navigate charts and use some smart tools. It is 3 hours in length, allowing for lots of questions and practice time. You must pre-register for all courses. Contact the MiChart Enrollment Team at 734-232-6016 or MiChart-Class-Registration@med.umich.edu to request class time(s).
UMHS Care Provided at Chelsea Community Hospital
To relieve inpatient volume issues at the University of Michigan Hospitals, the Department of Family Medicine Service has created capacity at Chelsea Community Hospital (CCH) for lower acuity patients. Primary care nurses and providers, particularly those in Western Washtenaw County, are encouraged to refer patients who need routine medical inpatient to the Chelsea Family Medicine Service. These patients must have a diagnosis appropriate for an adult inpatient medicine service and not have anticipated inpatient specialty consultation needs OTHER THAN General Surgery, Orthopedic Surgery, Neurology, Urology or Gastroenterology.
Admission Process:
Patients will either self-refer or be directed by PCP to CCH Emergency Department. If the latter and admission is anticipated, the PCP is asked to contact the CCH ED (734.593.5000) directly to share clinical information and concerns.
Patients will identify themselves as having a UMHS PCP.
CCH ED will direct patients needing admission to the CFM service or to UMHS as appropriate.
PCP will be notified and kept abreast of clinical situation including admission and discharge according to CFM Information Policy.
The first eight months of the program was designed to orient the new graduates to multiple practice environments within a patient population. This was an effort to increase professional capacity and flexibility. They worked with nurse educators, expert staff nurses and clinical nurse specialists in designated units. In addition, each academy member had a designated preceptor on each unit as well as from Central Staffing Resources. The remaining four months were focused on flexibility in practice and increasing the academy member's skills and abilities as a Central Staffing Resource Nurse.
During the year long program the NPA nurses participated in Professional Development Days provided by PD&E staff. For some topics, this opportunity was, also, available to new graduates on participating units with less than 16 months of registered nurse experience. These days focused on topics such as: Nurse Practice Academy and You; Creating Possibilities: Skillfully Responding to Life Stressors; Teamwork and Communication; and many others.
---
Imagine...
Yourself sitting right there!

….enjoying the company of colleagues, hearing a presentation by a world-class speaker, earning CE, and having a catered lunch or dinner in the Jack Roth Stadium Club.
Registration for the October 24 Nurse Week Events at the Big House remains open – Go to MLearning and enter "Nurse Week" in the "search catalogue" area to see available (but limited) options
Note: even if you are working that day, it is possible to attend an event prior to or after your shift
if you have registered for the On-Line CE Gift Card, you are ineligible to register for any other options
Scrub Sales in October 2013
October 22 & 23 ~ in the Link between old Mott and Main ~ 7am to 7pm
October 24 ~ at the Big House ~ 7am to 7pm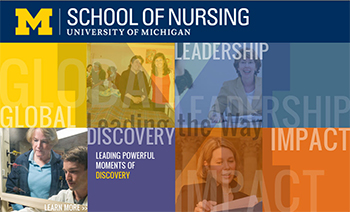 See what's new at
the U-M School of Nursing…
The latest information is now available on the web at: http://www.nursing.umich.edu/about-our-school/news-portal
---
Target Audience: All | Author/Contact: Kathy Dunnuck | Last reviewed: 1211/13